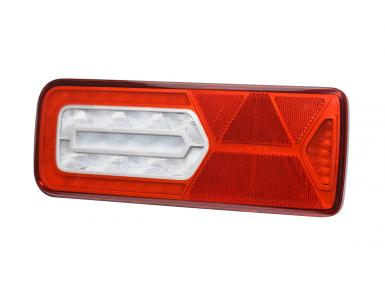 161000 - Rear lamp LED Left 24V, additional conns, triangle
Compact and ultra slim, it resents options which make it simplier to fit on the vehicle : an integrated resistance to control the indicatore failure, additional connectors to connect flashing side markers but also a reverse work light and license plate lamp... The dynamic indicator is a real plus to add to the vehicle look.
See the product>
Schmitz :
"This is the ideal retrofit for the control of legally required flashing side marker lights."